Paul-Yu Ind. Corp. makes handcrafted decorative lanterns using various materials, including paper, wood, foliage, stone, rattan, seashells, copper, iron, ceramic, PVC, polyresin, glass, bamboo, fabric, and so on.

On the company's lanterns are various exotic motifs, such as calligraphy and painting of Chinese and Japanese origins, and Western paintings; while fuzzy, warm motifs are used on lamps targeted at children.

All of the firm's products meet some 40 quality specifications and safety requirements, including CE, GS, and UL, eligible for entering over 82 countries including the United States, European nations and Japan.

The company has added E14, E27 and B15 LED lighting fixtures to its product lines. Its subsidiary, Paul-Yu Philippines Corp., is now one of the biggest makers of household decorative lighting, household decorative articles, and furnishing in Asia. (KL)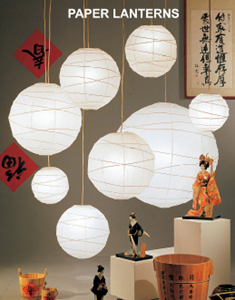 Paul-Yu makes handcrafted lanterns using exotic materials.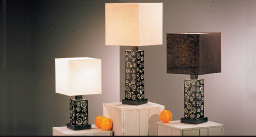 Paul-Yu Ind. Corp.
Asia Plaza, 8th Fl., No. 68, Jen-ai Rd., Sec.4, Taipei, Taiwan
Tel: 886-2-27003286
Fax:886-2-2709-2314, 2709-8687
E-mail: sales@paulyu.com.tw. Paulyutp@ms31.hinet.net.
Website: www.paulyu.com.tw